Jak już wcześniej wspomnieliśmy, projekt szkoleniowy "Nie łykaj jak pelikan – szkolenia z zakresu optymalnego doinwestowania MŚP" zakończył się sukcesem. W najbliższych dniach przedstawimy Państwu statystyczne podsumowanie naszych szkoleń. Na początek garść informacji ogólnych: w szkoleniach wzięło udział 300 osób . W ujęciu korporacyjnym w projekcie uczestniczyło 175 mikro firm, 32 małe firmy oraz 4 średnie przedsiębiorstwa.
Zdobyta wiedza
To dla nas największa satysfakcja – poprawiona wiedza uczestników!! Skok poziomu wiedzy na poziomie z 3 do 74% jest najlepszym podsumowaniem naszej akcji.
Wiedza na temat emerytur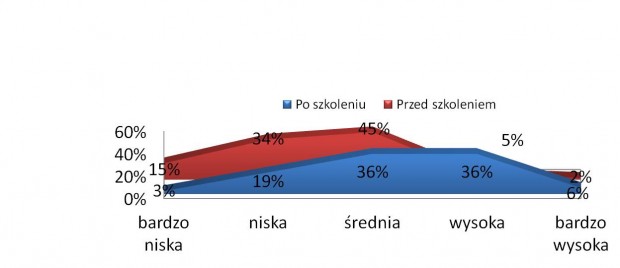 Temat emerytur jest w ostatnim okresie bardzo gorący w naszym kraju? Co nasz czeka? Jakie zmiany przyniesie planowana reforma? Jak zatem oszczędzać aby mieć godną emeryturę? O tym także rozmawialiśmy podczas szkoleń – efektem jest wzrost poziomu wiedzy do poziomu 35%.
Dokumentacja kredytowa

Na szkoleniach uczyliśmy także jak sporządzać dokumentację formalną tak aby spełniała wymogi bankowe i aby jak najszybciej przejść przez wszystkie procedury kredytowe. Efekt – 50% osób umie to bardzo dobrze – pozostałym pomożemy osobiście 🙂
Jeremie

Nasze województwo jako jedno z 6 w Polce oferuje przedsiębiorcom bardzo atrakcyjną alternatywę dla kredytów bankowych w postaci pożyczek z funduszu Jeremie. Oprocentowanie 2% w porównaniu 7-8% jakie oferują banki komercyjne jest bardzo kuszące, dlatego dużo czasu poświęciliśmy temu tematowi. 72% osób uczestniczących w naszych szkoleniach podniosło wiedzę w tym temacie w znaczący sposób.
Podniesienie wiedzy

43% – tyle osób uznało, że nasze szkolenia podniosły ich wiedzę na temat w dużym lub bardzo dużym stopniu – dziękujemy i gratulujemy 🙂